7th & 8th of December 2023 at Planai Stadion
SKI OPENING with Robbie Williams
Superstar Robbie Williams will make a stop in the Schladming-Dachstein region for two additional concerts after his world tour. With a stage show of superlatives, he will shake the Planai Stadium in Schladming on Thursday, December 7, and Friday, December 8, 2023.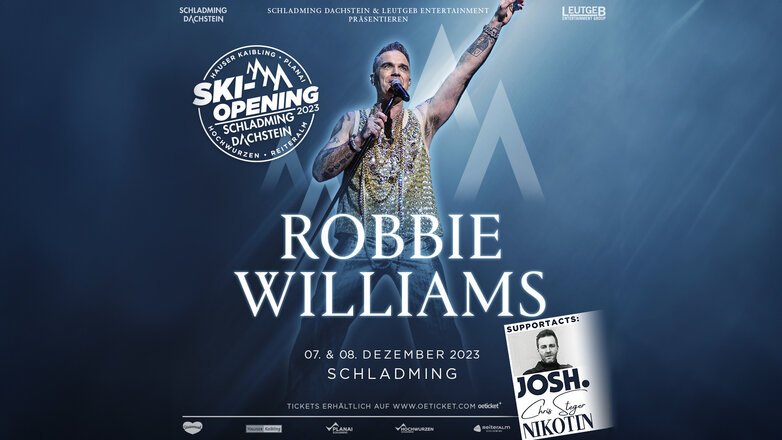 The legendary Ski Opening is back, and the Schladming-Dachstein region with the 4-Mountain Ski Swing (Hauser Kaibling - Planai - Hochwurzen - Reiteralm) is already looking forward to a fantastic start to the winter season 2023/24 with Robbie Williams and you.
Book your exclusive package now: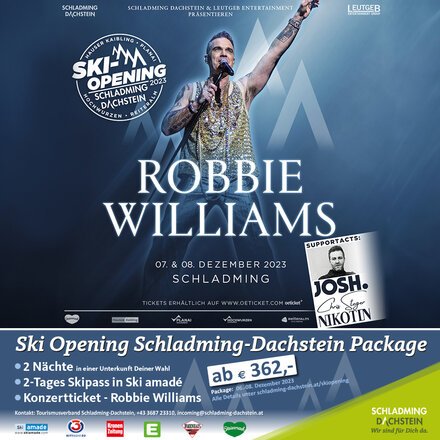 2 nights in accommodation of your choice (either from December 6th to 8th or from December 8th to 10th, 2023)
2-day ski passes for Ski amadé
Ski Opening concert ticket


Entrance ticket to the Warm-Up Party at Hohenhaus Tenne on December 6th, 2023* (*only included in the package from December 6th to 8th, 2023)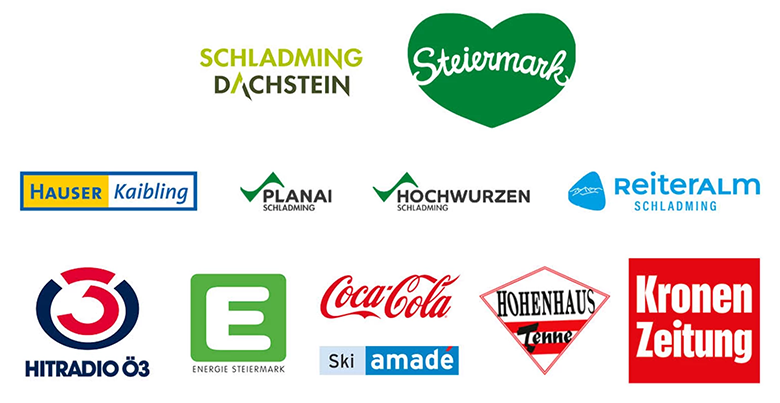 Robbie Williams at the press conference for the Ski Opening in Schladming
Not only are spectacular performances anticipated at the two concerts in December, but Robbie Williams' arrival via helicopter at Reiteralm during the press conference was also impressive. Flown in directly from Klagenfurt with Governor Christopher Drexler, the entertainer was welcomed by event organizer Klaus Leutgeb, Schladming-Dachstein CEO Mathias Schattleitner, and the CEOs of the Schladming 4-Mountain Ski Swing against the backdrop of the stunning Dachstein mountain. The key figures then took their places on the podium alongside moderator Benny Hörtnagl. A high-profile lineup of personalities, a spectacular setting, and an entirely successful announcement!

"We are proud and happy to present Robbie Williams, one of the greatest entertainers of the present, at the Ski Opening 2023 in Schladming. Together, as the 4-Mountains and the Schladming-Dachstein region, we promise magnificent and unforgettable concerts, because one thing is guaranteed with Robbie - He will entertain us!"
said Klaus Hofstätter, CEO of Hauser Kaibling.
.