18.02.2017
Seiler & Speer with Walking On Cars at Hauser Kaibling!
On Saturday, 18th February 2017, right at the beginning of the half-term break in Styria and Upper Austria, the concert of the year will be kicking off at Hauser Kaibling -- with even 4 top-acts: SEILER & SPEER, WALKING ON CARS, KRAUTSCHÄDL and TURBOBIER will rock the ski resort :)
Seiler und Speer
The comedian and actor Christopher Seiler together with the musician Bernhard Speer hit the ground running as Seiler und Speer with their debut album and tour 'ham kummst'. The gold-selling album is a regular in the upper regions of the charts. Its title song has been clicked almost 20 million times on YouTube, and it has been at the top of the Austrian single charts for quite some time.
Walking on cars
The five band members of Walking On Cars have already built a huge fan base thanks to sensational live-shows in their home country of Ireland, regularly selling out stadium tours. This year, the band kicked off their international career, releasing the excellent song 'Speeding Cars'. On 1st November, the band starts its tour in Los Angeles, leading them via Ireland and England to the Hauser Kaibling on 18th February - their only concert in Austria.
Krautschädl
Four guys from Wels in Upper Austria make up the band Krautschädl, and ever since they founded it in 2003, they have played over a thousand gigs in Austria and abroad. They've had three LPs ranked in the charts, equally loved by fans and critics. They've won an Amadeus award, and they established an extra musical genre that goes by the dialect term 'Goschnrock'. Last autumn, they put another log in the fire with the song 'Immer Mit Da Ruhe'.
Turbobier
What does 'Irokesentango' mean? It has to do with rock, and a large portion of punk and attitude, and beer seems to be a main ingredient. Well, it is about a style of music that the four young men of Vienna play, calling themselves Turbobier.
Marco Wagner feat. The Obersteirer
With more than 310,000 fans (state of play 17.01.2017) Marco Wagner enjoys a great popularity on facebook.
The actual hit "Boyfriends" performed by Marco Wagner feat. The Oberteirer took fourth place in the Ö3 Austria Top 40 single charts and thus triggered another hype. Furthermore, on itunes download charts the newcomers started on place 2 of the ranking list and have more than 340.000 calls on youtube.
Photo credit : Seiler und Speer: Thomas Unterberger | Walking On Cars: Universal Music | Krautschädl: by Pierer | Turbobier: Marc Schwarz
Programme
(subject to change)
ab 17:45 Uhr: doors open

18:00 - 18:30 Uhr: Turbobier

18:45 - 19:15 Uhr: Krautschädl

19:30 - 20:00 Uhr: Special Guest Marco Wagner feat. Die Obersteirer

20:15 - 21:15 Uhr: Walking On Cars

21:30 - 23:00 Uhr: Seiler und Speer

anschließend: After-Show-Party in the "Alm-ArenA" ;)
Shuttles
Out shuttle buses will bring you save and convenient to our concert and back!
All shuttle lines - departure times, prices and stops:
Tickets at pre-sale rate € 49.90 available at:
Tickets
Secure your ticket now at the pre-sales price of €49.90 from Ö-Ticket, www.oeticket.com, phone +43-1 96 0 96, from the local weekly newspaper "Der Ennstaler", www.derennstaler.at, phone +43-3685 22424-19, at the tourism office Haus im Ennstal, phone +43 3686 2234 34, at the Wallig book stores in Gröbming and Admont as well as at the Hauser Kaibling base station cash desks once open to skiers. Print@Home tickets are available directly at the organiser's website at www.showtickets.at.
VIP-Tickets
A limited number of VIP tickets are also available – there are 200 of them: the VIP ticket costs 115 Euro and includes the entrance to the open-air concert in an extra area, heated tent, finger-food buffet, as well as drinks, clear view to the stage from your stand, and reserved parking space. These tickets can be ordered by email at Petra.Berghofer@Hauser-Kaibling.at.
Concert Packages
Book your concert package at our tourism office!
Adults

Youth

Child

(up to 2005)

Overnight-Package

1x overnight stay and breakfast

1x entrance

from € 83.00
from € 83.00
from € 56.00
Weekend Package 1

1x overnight stay and breakfast

1x entrance

1x day ski ticket

from

€ 125.00

from

€ 109.00

from

€ 72.00
Weekend Package 2

2x overnight stays and breakfast

1x entrance

1x 2-day ski ticket

from € 205.00
from € 174.00
from € 119.00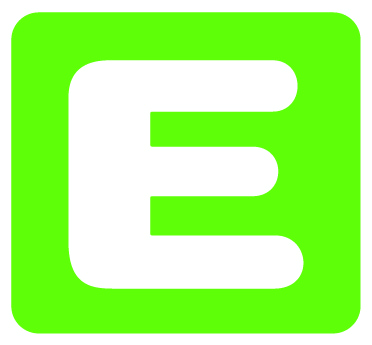 Kindly supported by Energie Steiermark!
Room information & booking
Haus im Ennstal-Aich-Gössenberg tourist office
Schlossplatz 47
8967 Haus im Ennstal
Phone: +43(0)3686-2234-34
Fax: +43(0)3686-2234-4
Email: office@haus.at
Web: www.haus.at
Shuttle service
Shuttle buses will transport you to and from the concert safely and affordably
Lines - departure time, prices and bus stops to be confirmed