Ski amadé ALL-IN Card White, Super Ski Card Premium, Steiermark Joker
Frequent Skier Passes
Choose your ticket!
Ski amadé ALL-IN Card White, Super Ski Card Premium,
or Steiermark Joker for winter season 2023/24.
Name change:
Ski amadé Winter-Season Card is replaced by
Ski amadé ALL-IN Card White.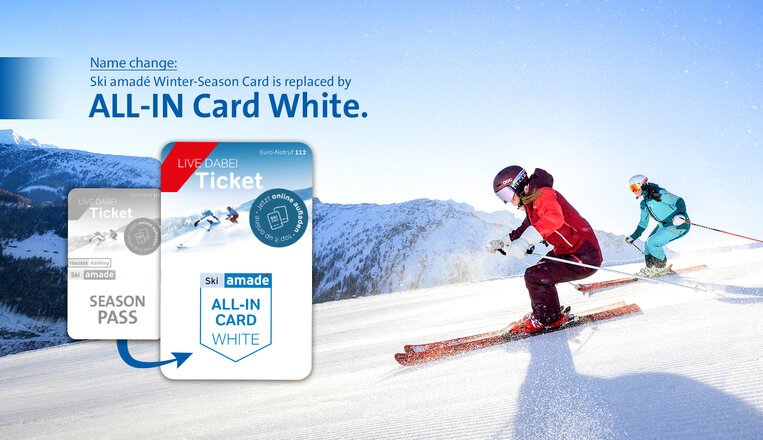 Age regulations
Adults: born 1997 and earlier
U25: born between 1998 and 2004 (ID required)
Youth: born 2005, 2006 and 2007 (ID required)
Child: born between 2008 and 2017 (ID required)
Toddler: born 2018 and younger (ID required)
Prices are subject to change.
Errors and omissions excepted.
All prices are in euro and include 10 % VAT.